Latest Lumière News
Jon's new blog has just gone live; Jon Howe- From Behind the Pass. Take a look for the latest news from our kitchen, Jon's favourite recipes and find out what really goes on behind our Pass.
Reviews of Lumière!
AA Guide 2017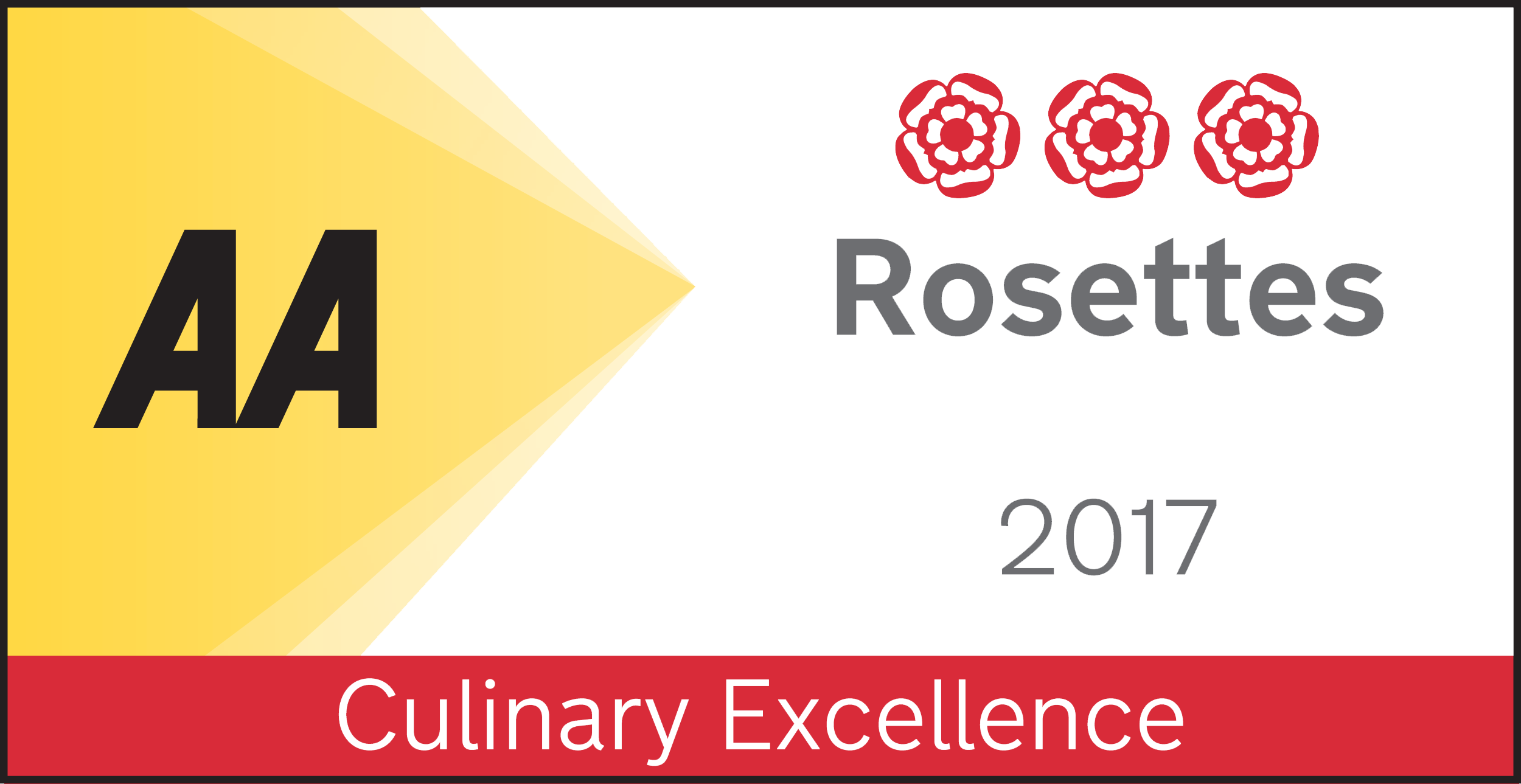 The discreet frontage is easy to miss on Clarence Parade, but look out for the restaurant's name etched onto the single window pane. Jon and Helen Howe's restaurant, with its gently contemporary interior and smart table settings, is one of the town's most alluring dining destinations, where everything from dynamic canapés (smoked eel and wasabi croquette, say) and breads (check out the amazing brown fig and raisin version) are made in-house. Jon runs the kitchen with verve, delivering a repertoire that reveals classical roots and an up-to-date approach. Every ingredient is on the plate for a reason, with every flavour and texture hitting home, and the food is very prettily arranged, too. A starter of diver-caught scallops, for example, arrives with a lovely glaze in the company of spiced pork belly and orange and star anise purée, while main-course Gigha halibut with oxtail croquette and chanterelles confirms the skilled hand at the stove. Cotswold fallow deer is a seasonal treat served up with heritage beetroots and a sauce enriched with chocolate, and a dessert of damson soufflé has local sloe gin poured into its heart at the table. Helen runs with front-of-house with charm and confidence.
Michelin 2017
Friendly, personally run restaurant; its unassuming exterior concealing a long, stylish room decorated with mirrors. Seasonal dishes are modern and intricate with the occasional playful twist - desserts are often the highlight. Very good Standard.
Hardens 2017
Jon Howe & Helen Aubrey's "relaxed" venue offers a "first class experience overall";"Local produce is at the fore of Jon's inventive dishes (from 'personalised tasting menus" to "good-value lunches") and Helen makes a very charming front of house"